The World Cadet Chess Championships 2016 for the Under-8, Under-10 and Under-12 categories started in the right earnest for India. This Championships is being organised by the Georgian Chess Federation at Batumi from 19th October, 2016 to 30th October, 2016. The venue of the championships is the excellent Ball room on the first floor of the prestigious Sheraton Hotel in Batumi.
India has 28 participants in total, with 6 players in the Under-12 Open category, 4 players in the Under-10 Open and 6 in the Under-18 Open totalling to 16 boys. In the Girls section, we have fielded five girls in the Under-12 Girls, three girls in the Under-10 Girls and 4 girls in the Under-8 Girls, thereby totalling to 12 girls.
In the first round played here, the Indian contingent scored 20 wins, 2 draws and six losses. The day belonged to our Under-10 Girls' section, where in all our three children scored fluent wins.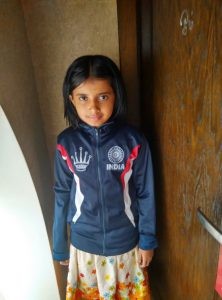 Their performance is all the more notable because two of the children, namely M S Darsana and Vishwa Vanaswala, who are seeded 65th and 67th respectively, scored over their much higher rated rivals who were rated more than 300 ELO higher. Our other medal hopes, former medal winners like IM Pragnanandha, Nihal Sarin, Rakshitta Ravi, Divya Deshmukh etc. opened their campaign with comfortable wins.
This championship is being played as a 11-round Swiss league, with only one game a day. All the games start at 3.00 PM local time except the final round which will be played at 10.00 AM on 30th October 2016.