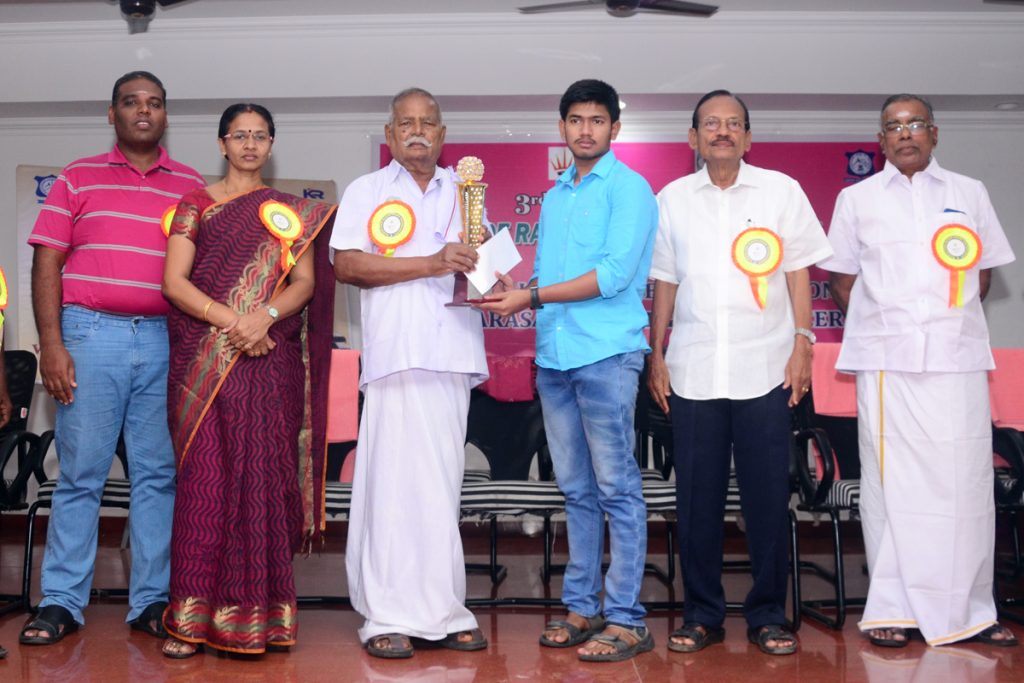 The 3rd Edition of Karur International FIDE Rated Open Chess Tournament was held at M. Kurmarasamy College of Engineering. This event was organised by Karur District Chess Association.
Main contenders of the event were Ram S Krishna from BSNL top seed of the event, one and only International Master of the event Ramanathan Balasubramaniam, Prasanna and WFM Saranya. over two hundred participants from all over the India took part in the event.
Overnight leader Bharath Kalyan turned the table upside down beating Prasanna, title winner grabbed a whopping prize money of Rs. 40,000/- being the first prize.and clinched the title. Other board Ram S Krishna won against WFM Saranya with effortless clean sweep.
Final Standings as follows: 1. Barath Kalyan M(7), 2. Ram S. Krishnan(7), 3. IM Ramnathan Balasubramaniam(6.5), 4.Anilkumar O.T. (6.5), 5. Prasannaa.S(6.5), 6. Aravindaswami T(6.5), 7. Dhanasekar K.(6.5), 8. WFM Saranya J (6), 9. Mahendran K(6), 10. Alaguraja M.A(6), 11. Rathneesh R(6) and 12. Yuvan Bharathi K S(6).